Long Article: Reason Software houses failed.
Why are most of the new software houses doomed within few months?
All software engineers when were asked in classes from their teachers that what they want to do after studies, 80% of the students always replied that they want to start a software house right after their BS or MS or maybe taking the experience of few months, but they will eventually begin a software house.
But well neither 80% of those students ever starts a software house and few of those who do start a software house, around 90% of them are doomed. What's the reason software house failed? Aren't they good programmers or aren't they competent in skills?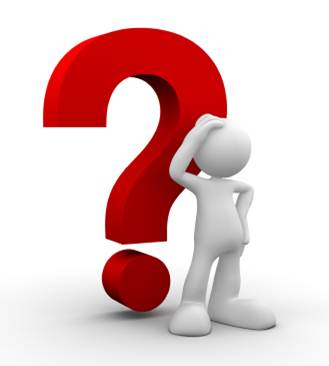 You will be amazed to know that it's not the right answer. Most of those students are very good in skills and programming language. But for sure an office can't be run by an individual. Most of the software houses, especially new software houses doom because of the reason that they want a more significant share of their earning into their pockets, that's what causes them a total disaster.
Like how??
Because every company does hold a big share of their earning, Right??
Yes, that's right, and it's on company benefits too, to hold ROI because they had invested a lot.
My Experience?
I worked in software house when I was completing my 7th semester in BSSE. That wasn't extraordinarily good in getting projects, and I will say that I learned nothing in there as well. For sure it doesn't mean that I wasn't a creative student or having a creative mind, but many reasons became the symptoms of me "achieving nothing in there.".
But well let's come to the actual problem.
The actual problem is that most of the new software house does have their first goal to not to invest too much, but to eat a lot, for sure they spend a lot in building the infrastructure of their software house but to be exact they don't invest in their resource.
I won't say that resources are tables, lamps, chairs - But in fact, the actual resource is the person who's working in there. Every new software house has a significant point to not to invest in their practical resource; they try to find internees. I don't say that hiring them is a bad option, but hiring internee who doesn't know anything get you another failure. Software house doesn't want to invest, and the new person doesn't do anything. So in fact, if any new software house gets any project luckily, unluckily they don't have any resource to complete that project, so the plan goes into failure and results in wrong standings. So two or more than two projects when turned to failure, that makes the entire software house doomed.
Who's an internee?
An internee is a person who's willing to learn something from an environment where he/she can grow his skills. But a new software doesn't even have a staff that can make that internee learn something. The software houses should hire internees when they are well developed and are growing more when they already do have a right amount of staff that's working on several projects. So they hire the new people who are willing to learn from seniors.
But it's a sad reality that our software houses do hire internee to get their project completed in free so that they can get 100% of their earning.
So what happens then?
It's very easily understood able, the internee doesn't learn anything neither the company gets any benefits. Internee utilizes the resource of Office [internet, electricity, food] and eventually, the newly created software houses doom.
What should we do & what are the Reason Software houses are doomed?
Every new software house must have a good startup strategy; if you can't invest, then you should be working yourself, try to complete your projects yourself or have a team of partners. Either to make partners that are good in financing if you can't finance or else make partners who know how to work & they know how to Earn Money. Create five-member teams who are skills that are your partners in that software house and work together, that's the better option. Don't go for seeking internees and hiring them, because if you can't invest money in them, and you can't pay them. Believe me; they will never show interest in your projects as well because it's a common phenomenon that if one ain't getting benefit from something, then he won't be burning his fuel to get you on top with his hard work.
So it's good to invest money or else have a skilled partner. Don't look for cheap ways to hire internees because you won't want to pay them.
So, if a new build software house can invest a lot of money on its resource or else have a quality staff in the shape of partners, they will surely grow.. But wait.!
I will still think about it before saying YES.
But well No, this is not everything that makes a new software house free of risks. According to a lot of surveys there
are many other factors that are also present when a software house is decreasing in value, and I will not leave a chance to mention them as well.
Miscalculated Time and Budget Frames
 One of the big reason software house is doomed, Miscalculated Time and Budget Frames. If we move toward clients, you will see that a client is always eager to get their projects rolled on time, even a few stages the clients have been expecting the modules/projects delivery before the times that's decided. Thanks to my Boss at NKU Technologies who taught me how to calculate the time for a project. Clients are always eager to get their projects completed ASAP, and with their increasing keenness and curiosity software developers and companies agrees on a shorter time-stamped. Developers later find issues in completing the projects on time, and as a result, programmers are failed to deliver the project on time and eventually result in another failure.
Was it Needed At All?
Another reason software houses are doomed the lack of understanding of project manager to evaluate either what is essential and what's not? In many cases, the software project managers aren't able to figure out that what modules of the software do need more resources and what does need less? The evaluation based on several parameters and which later leads to the allocation of the resource. Many surveys show that the managers weren't able to identify that what is vital to the project and need more resource allocated and what isn't.?
Lack of Communication.!
I would consider this one like one of the most occurring issues that are present everywhere. In many cases, the reason software houses were doomed was due to the lack of communication between developers and managers. Not only that, the lack of communication between developers and the client can also cause this. In many cases, the analyst or domain expert, who connects directly with the client failed to identify the issues that can occur while the software development. Sometimes this lack of communication leads toward the unwanted stuff and developers are unable to provide the exact thing the client asked the domain analyst/requirement engineer. So this issue can be called as the mother of all problems.
No End's users Involvements.!
It happens a lot, but this mostly ends with the project failure. According to me, this is also the reason software houses are doomed. In most cases where the client itself isn't present the software house is doing in house-project, they are failed to figure it out that if their project does need the end users involvement or not. In few cases, the demo is released, but in many cases, for privacy, they aren't. So when the project is published in the market, the end user doesn't feel that they need to be engaged to the software, which could be either the technology is unwanted to maybe it is not fulfilling the solution.
Involvement of Executive staff.!

One of the biggest reason software house is also doomed, the non-involvement of Executive staff. In-active leadership can also cause the developers create some rubbish out of big projects; I count this as a sub-branch of LACK OF COMMUNICATION. The administration should involve themselves in regular reviews and guidelines, so the developers stay focused on what they are in to achieve.
Last but not least, I would count this one as the biggest reason software houses are doomed?
Lack of Quality Testing!

Another reason software houses are doomed lack of quality testing of their projects. I must say that this is another factor project failed but in fact, I count a project failure as a Software house failure. Lack of quality testing is the significant issue in many significant projects failure. History is full of the examples where the quality testing wasn't ensured, and billions of dollars were lost just because of inadequate quality testing.!
I have taken most of these images from GOOGLE and they aren't mine. You can also read my projects, they might help you a little.
I might have missed a lot in this article, but you can ask me your questions as well. I will be happy to reply them.